Russia
Deutsch Connectors supplied to Russia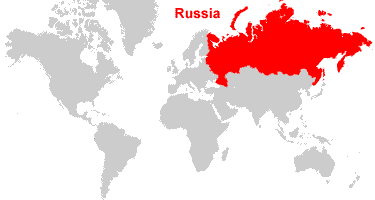 Shipping Deutsch Connectors Internationally
Deutschconnectors.com.au supplies Deutsch Connectors to all counties of the world where possible.
We ship generally from Australia and send parts by the cheapest and fastest international courier. We can also ship goods ex Hervey Bay, Australia to your country using your own couriers account and chosen method. We are sometimes able to ship some parts from our international partners in the USA or China direct to your door but this is not always possible.
Weight and Shipping Internationally
To purchase a bulk amount of Deutsch Connectors over 20Kg in weight you will need to break up the order into multiple orders so each order weighs under 20Kg, otherwise our shipping calculations will not be able to process your order.
For further assistance in creating large international orders please email us: orders@deutschconnectors.com
International Customs and Duties
Your Deutsch Connectors may be subject to import duties and taxes specific to your country. Please ensure you investigate and know your responsibilities with regards to importing goods into the country.
Locations in Russia
We supply Deutsch Connectors to all areas of Russia where possible. We understand the issues of supplying some of the remote locations of Russia and so sometimes it is not always possible to get the goods to your doorstep in these circumstances. Generally if the post can get to you then so can we.
We can easily supply Deutsch Connectors to:
Unfortunately we currently do not supply parts to Russia